Kids Camp 2022 is Coming!
July 4- 8 (9 am - 4 pm Monday – Thursday, Friday 9 am -12 pm)
For kids completed JK – Grade 5 *Registration opens online at 7:30 am on May 1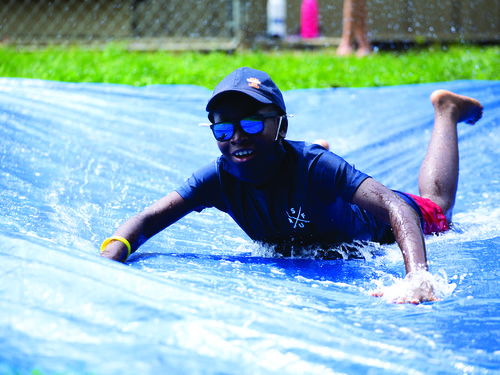 We love kids so much! Our Kids Programs are open during our Sunday services at 9:00 am and 10:30 am.

New to New Hope? We are so excited to meet you! On Sundays, make your way to the New Hope Kids check-in desk in the kids hall before the service begins. We'll help you get your child(ren) signed in, show you our kids environments, and introduce you to our amazing New Hope Kids Team.
This room is the perfect place for moms or dads to feed their infants, it includes a softly lit lamp, gliders and change table. Located in the kids hallway across from the library
Babies Room (0 - 1 Years)
Our babies room is presently unstaffed due to COVID restrictions, but open for use for parents via "pods." Our pods are contained spaces where little ones can play while parents watch the service.
Caring and trained volunteers provide childcare for toddlers in a loving and safe environment. Simple and developmentally appropriate curriculum involves a Bible story, worship music and play activities. Children receive colouring pages about the Bible Lesson to take home with them.
Kindergarteners learn about God with their friends through a fun and exciting curriculum that engages them in meaningful Bible stories, play, crafts, and music time.
Children in Grades 1-5 learn how to develop a friendship with God, strengthen their Bible skills, and learn key Bible truths with leaders that are passionate about sharing the love of God.
Kids Night Out is our midweek program throughout the school year where we gather kids in grades 1 - 5 for a night of games, sports, baking, and interactive and creative Bible teaching! Kids Night Out happens bi-weekly on Tuesdays from 6:30 - 7:30 pm.

Kids Night Out dates for the 2022 season are: Mar. 29, Apr. 12, Apr. 26, May 10, May 24, and June 7.